At What Age Should I Get GENEVEVE™ Vaginal Rejuvenation?

Millions of women suffer from vaginal laxity. Many of them don't get the help they need because they are too embarrassed to talk about their condition. Vaginal laxity results from the vaginal walls becoming loose, reducing the vagina's vigor and vitality. The collagen fibers present in the vaginal wall may reduce their responsiveness due to childbirth or advanced age.

Other factors such as lifestyle and genetics can also cause vaginal laxity. Yet, women suffering from this condition can now get GENEVEVE™ vaginal rejuvenation. This can improve and rejuvenate their vaginal tissues.
​​​​​​​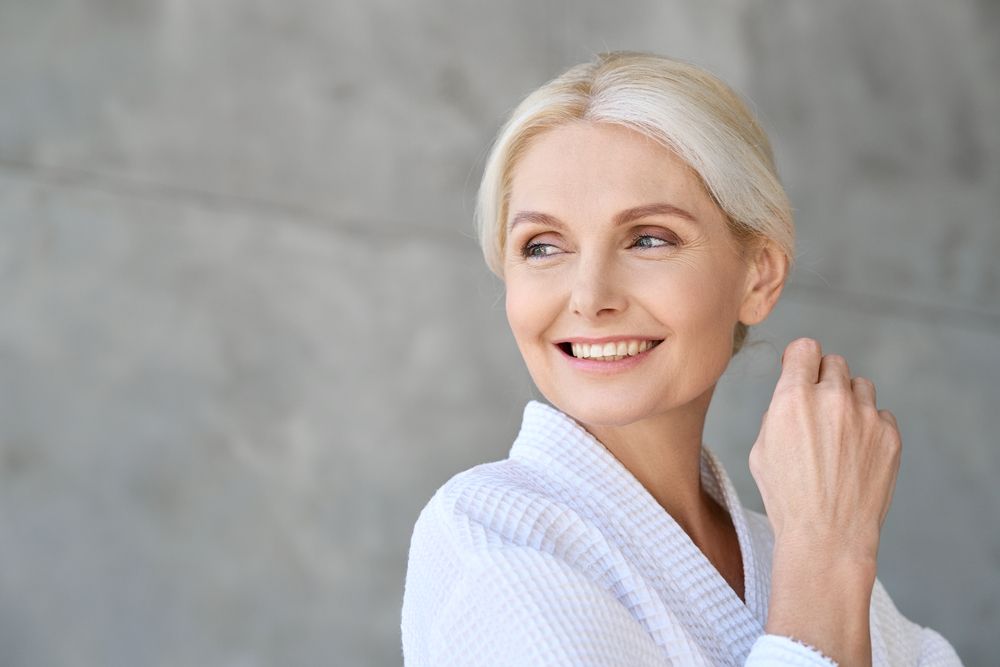 The Impact of Vaginal Laxity in Women


Vaginal laxity is not a serious medical condition. But the condition can affect a woman's well-being and health. While it is common, this condition can lead to other issues such as:


Low self-esteem.



Increased self-consciousness.



Decreased pleasure during sexual intercourse.



Air passing from the vagina.



Why GENEVEVE Vaginal Rejuvenation?


Vaginal tissues, just like the skin, rely on collagen for support. Vaginal childbirth and aging can stretch and weaken the vaginal tissues. However, thanks to advances in cosmetic medicine, women can now get GENEVEVE vaginal rejuvenation. This procedure can restore their vaginal tissue firmness.



About Vaginal Rejuvenation With GENEVEVE


This is non-invasive treatment uses CMRF (cryogen-cooled monopolar radiofrequency) technology. It produces collagen safely and successfully. The treatment targets specific cells to improve the vaginal tissue's strength and tone. The device used for this procedure has a wand-like shape.

Specialists insert this device inside the vagina to direct heat to the vagina's tissues. To maximize comfort, the device produces a cooling sensation at the same time. The patient does not experience any pain. She will only experience cooling and heating sensations during the procedure. The treatment takes about 30 minutes.



Who Is a Good Candidate for GENEVEVE Vaginal Rejuvenation?


Women of all ages who are experiencing vaginal laxity can go for this treatment. Since the treatment employs gentle frequency, it is safe for almost all women. To be a candidate, you should be in good health. If you have an automatic implantable defibrillator/cardioverter or a pacemaker, this treatment is not right for you.

A good candidate for this procedure wants to address her physical and cosmetic concerns while avoiding extensive invasive options. If this is the reason you wish to get GENEVEVE vaginal rejuvenation, you need to have realistic expectations about the outcome. To confirm if you are a good candidate for this treatment, you need to consult a qualified specialist.



Benefits of GENEVEVE Vaginal Rejuvenation


You can feel the results of this treatment almost immediately after the procedure. But they vary from patient to patient. Depending on your body's ability to produce collagen, you may feel the benefits of this treatment for a year or longer. However, your vagina walls will feel tight and continue to improve over time. Other benefits of GENEVEVE include:


Improves urge-related and stress-related incontinence.



Tightens loose and overstretched vaginal walls.



Improves arousal and orgasm during sex.



Reduces pain during sex and increases vaginal lubrication.



Has no downtime from your treatment, and the results are almost instant.



For more on GENEVEVE vaginal rejuvenation, visit Aesthetic Surgical Associates at our office in Metairie, Louisiana. You can also call 504-226-8200 to book an appointment today.