Why Do My Lips Look Thinner?
As you age, you may start to notice your lips are getting thinner. This is not unusual. As you age, your face starts to change. You may notice circles under your eyes, get laugh lines, crow's feet, or a few forehead wrinkles. These changes are a result of your skin losing its elastin and collagen over time.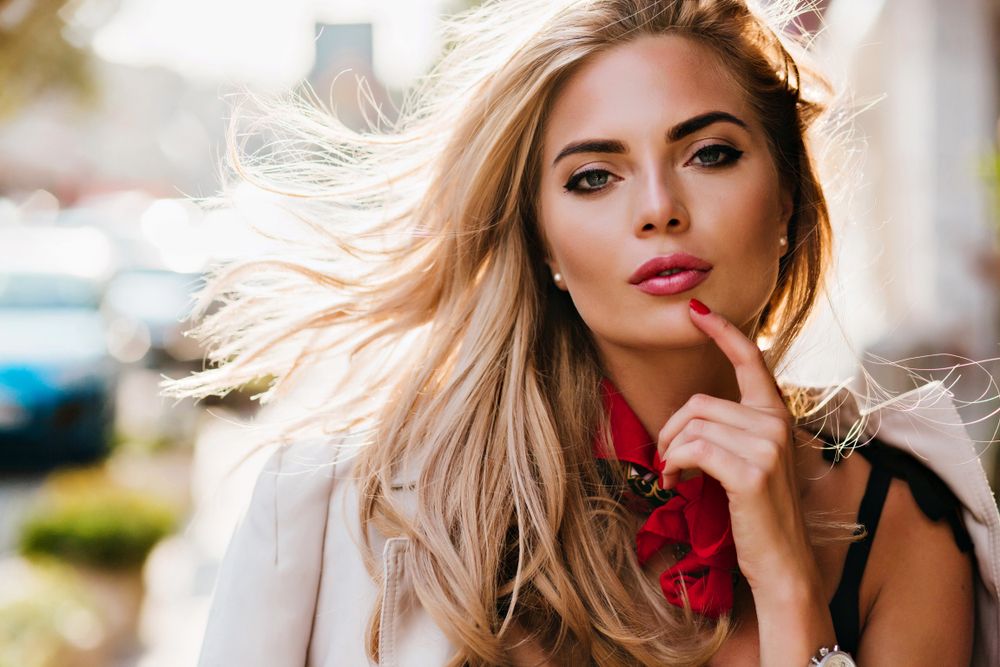 As collagen levels begin to drop, you will notice your skin starting to droop, including your lips looking thinner. In simpler terms, your lips are prone to aging too. If your lips have slowly begun thinning, you should not worry about it. Thinning is part of aging. Other causes that may cause lips to thin include:
Genetics: Genetics can determine how much collagen your body can make and break down. Some people are born with full, plump lips while others have thin lips.

Vitamin deficiency: Vitamins play a vital role in your well-being. Lack of vitamins, especially B12, can cause lip thinning. If you have cracked lips, it could be a sign you lack essential vitamins in your body.

Too much sun exposure: Spending too much time under direct sunlight without proper protection can cause lips to thin. UV rays from the sun can cause the collagen in your lips to break down.

Smoking: Nicotine from cigarettes can decrease the amount of oxygen being delivered to the lip tissues, causing thinning.
How to Prevent Volume Loss in the Lips
The good news is that there are ways you can prevent and treat lip thinning. Here are some of the best ways:
Hydrate
Lips are more prone to dryness because they do not have oil glands. Licking and using water to keep your lips moist only makes them look shriveled and parched. Drink lots of water especially when you are outdoors. Also, ensure you use lip moisturizers and conditioners to give your lips a smoother look. When lips are exposed to moisture, they absorb it and plump up.



Lip Augmentation
Lip augmentation is a non-invasive cosmetic procedure that can give you plumper lips. A common method of lip augmentation includes the use of dermal fillers such as Juvéderm® fillers. Dermal fillers such as Juvéderm are becoming a popular choice for people seeking fuller, plumper lips.


Juvéderm products are available in crystal-clear gels that include hyaluronic acid. This substance can be found naturally in our bodies and has the capability to provide plumpness and retain additional moisture. These types of fillers can last four to 12 months.



Protect Yourself From UV Rays
Carry sunscreen every time you leave your home on a hot day. Don't forget to buy lip balms with vitamins, shea butter, and sunscreen. When it comes to diet, eat lots of proteins and vitamins to help boost your collagen levels.



What Is Your Next Step?
People, especially women, desire lips that are plump, appealing, and youthful. If your lips look thin and you want them to look plumper and more youthful, consult a professional for a cosmetic treatment that will meet your needs.


​​​​​​​

To know more about thinner lips, visit Aesthetic Surgical Associates at our office in Metairie, Louisiana. You can also call 504-226-8200 to book an appointment today.