Where on Your Body Can You Get Liposuction?
Liposuction is an extremely popular cosmetic procedure that is used to remove unwanted fat from specific areas of your body. It is particularly effective at removing fat from those stubborn areas where deposits of fat tend to collect and that are fairly unresponsive to positive changes to your diet and exercise.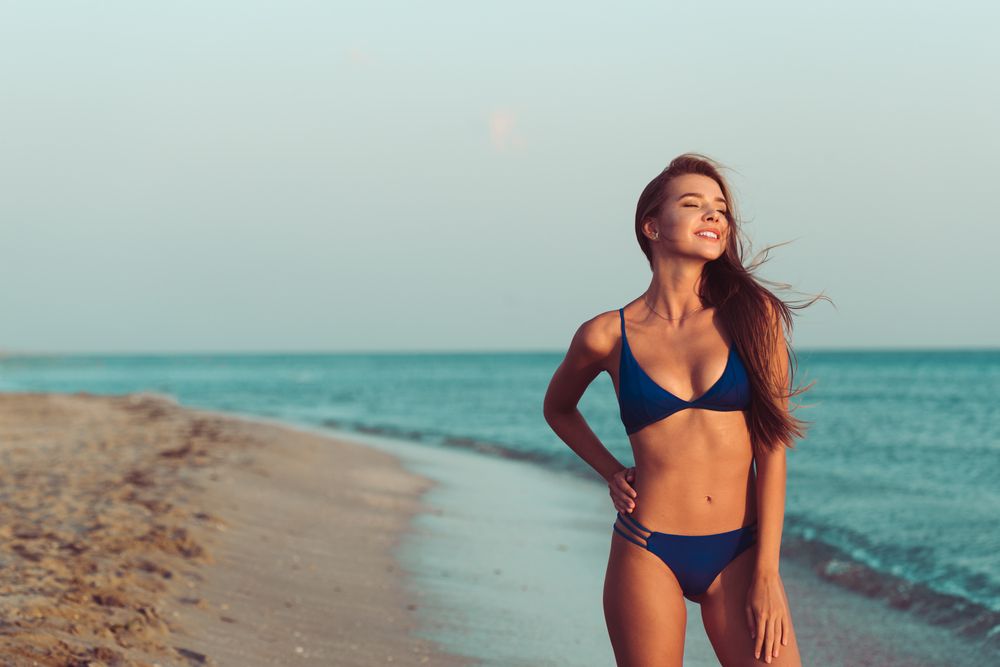 Liposuction isn't a weight-loss tool and is recommended for patients who are already a healthy weight, but who would like to alter their body shape so that it appears tighter and more toned. However, for this to be successful, your skin must still have good elasticity so that it can closely adhere to your new contours. Your cosmetic surgeon will need to assess your suitability for the procedure, and this will be done at a consultation appointment. This appointment will involve a physical examination of the areas of your body that you wish to address, obtaining your full medical health to make sure that the risks associated with the procedure and use of general anesthetic are low, and assessing your state of mind to ensure that you have realistic expectations for the results and that you are undergoing liposuction for the right reasons.



What Parts of my Body Can be Improved Using Liposuction?
Before you can undergo liposuction, you will need to ensure that the technique can be used on the areas of your body that you wish to target. Fortunately, liposuction can be successfully used in a wide variety of locations. These include, but aren't limited to:


Abdomen. Unsurprisingly, the abdomen is one of the most popular areas that patients wish to target using liposuction since it is very prone to holding onto excess fat. You may find that your surgeon talks about the upper and lower regions of the abdomen, and these may be treated separately if your surgeon feels it necessary. The upper abdomen is that which extends from your belly button to your ribs, whilst the lower abdomen covers the area south of the belly button.


Back. Some people, and in particular women, accumulate excess fat around their back along where their bra sits. This can make wearing a bra uncomfortable and can create rolls of fat that are visible through clothing. Fortunately, liposuction can be used to eliminate them.


Buttocks. Larger buttocks are definitely a desirable feature, but if you have an excessive amount of fat, your buttocks are out of proportion to the rest of your body or you have unsightly dimpling, you may be a good candidate for liposuction here.


Chest. Chest liposuction is most commonly seen in men who suffer from a condition called gynecomastia. This is where the patient has excess chest fat that can cause them to look as though they are developing breasts. Liposuction is highly effective at removing the excess fat and creating a smoother, more toned, and masculine silhouette.

Face. If you have a chubby face due to excess cheek and neck fat, it may be possible for you to have liposuction here. Doing so can help your face look thinner while also streamlining your face and giving you defined contours.


Hips. Shapely hips are also a very desirable feature among women, but sometimes additional fat can accumulate and cause them to look bulgy rather than smooth. Fortunately, liposuction can be used to reshape the hips, which in turn also have a positive effect on the appearance of the buttocks and waist too.


Love handles. The waist and flank area are often referred to as love handles, and they are a particularly popular area to be targeted by liposuction, particularly since it makes it possible for your surgeon to create very defined contours and an hourglass figure.


Thighs. Thighs are also very good at holding onto excess fat and they cannot be reshaped easily using diet and exercise. Liposuction can be performed on several sections of your thighs in order to give them a more streamlined and contoured appearance.


Upper arms. You have probably heard of the expression 'batwings' which refers to the sagging area of skin and fat on the underside of the upper arms. It is particularly common with advancing age and many people, especially women, choose to cover their arms in long sleeves to hide their jiggly appearance. Liposuction has been proven to be effective at removing unwanted fat and tightening the area.
For more information about liposuction, or to schedule an appointment to see if you are a suitable candidate for this procedure, please contact our discreet and knowledgeable team in Metairie, LA.