What Benefits Can I Expect from Ultherapy?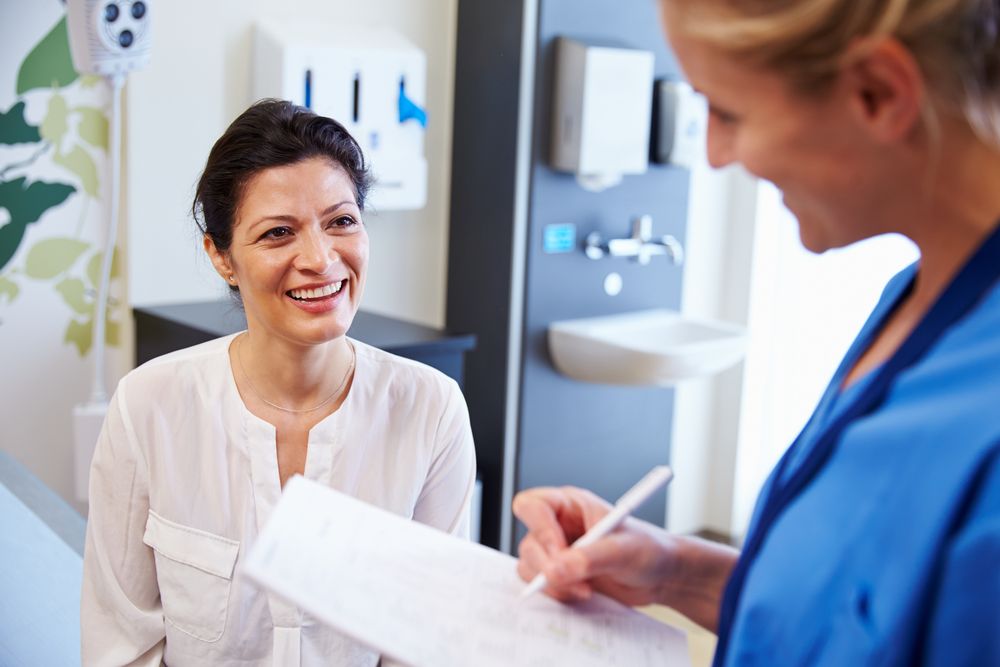 Aging is an unavoidable part of life. So is the toll that the process takes on our appearance, and particularly our face and neck which is extremely vulnerable to damage from the sun, cold winds, pollution and toxins that we place into our body such as nicotine. Our natural production of collagen and elastin, which helps our skin remain firm and tight also slows. This can cause our skin to lose hydration and elasticity and develop fine lines and wrinkles. The skin on our face and neck can also lose volume and sag, creating further folds and making us look older than we really are.
These changes can cause a loss of confidence and self-esteem that touches many areas of our lives, from our self-image and personal relationships to our careers. Fortunately, the effects of ageing don't have to be permanent. There are now cosmetic procedures that can address virtually any aspect of our appearance, many of which are non-invasive. One of the most innovative and successful is known as Ultherapy.


What is Ultherapy?
Ultherapy is the only non-invasive, FDA-approved procedure designed to lift the skin on the neck, under the chin and on the eyebrow. It can also improve the appearance of lines and wrinkles on the décolletage.
Ultratherapy stimulates collagen production using highly-focused, intense ultrasound energy. This energy bypasses the top layer of skin and instead encourages collagen growth at three different layers below. However, since there is no disruption to the outermost layer of skin, the procedure is considered to be completely non-invasive and no pain relief is necessary. Most patients report that the only sensation they experience is some heat as the layers of skin being targeted are warmed to stimulate collagen production.
Over the course of the following weeks and months, the increased collagen production will see your skin lift and tighten. It will also appear smoother with many fine lines and wrinkles disappearing, giving you a younger, more radiant complexion.


What are the benefits of Ultherapy?
Ultherapy offers patients a variety of benefits. Unsurprisingly, the biggest is that this simple, painless procedure can actually reverse the effects of ageing by targeting problem skin on specific areas of the face, the neck and the décolletage. It is an ideal solution for those patients who are desperate to achieve an improvement in their appearance, but do not yet need the intense results achieved by invasive surgery. Those patients who undergo Ultherapy enjoy significantly smoother, healthier-looking skin and a more youthful appearance.
Other commonly cited benefits of Ultherapy include:
- No need for anesthetic since the procedure is non-invasive.
- Short treatment time. The exact length of your treatment will depend on which areas are being targeted, but you can expect your procedure to last no longer than 90 minutes.
- No downtime. Patients can return to their usual activities immediately after their procedure ends.
- One treatment. The vast majority of patients only need one Ultherapy treatment to achieve the result that they are looking for. However, a small number who may have particularly lax skin or experience a poor natural response to the treatment may benefit from another session.
- Few to no side effects. One of the most common concerns among patients choosing cosmetic surgery is the likelihood of side effects. Fortunately, patients who choose Ultherapy report little to no side effects with some redness, swelling and tenderness of the area being treated being the most common. These side effects usually go away of their own accord within a few days.
- Extremely safe. More than one million Ultherapy treatments have been performed worldwide since its inception and it is considered to be a very safe and effective non-invasive cosmetic treatment.
If you are interested in finding out more about Ultherapy, please don't hesitate to contact our Metairie, LA office where one of our transformation specialists will be happy to assist you.
Author:
Date:
2023-12-01
To learn more on Kybella, consult our professionals at Aesthetic Surgical Associates in our Metairie, Louisiana office (also serving New Orleans). We care committed to providing outstanding care so you can feel confident in your safety, and achieve beautiful results. Please call 504-226-8200 to schedule an appointment today.