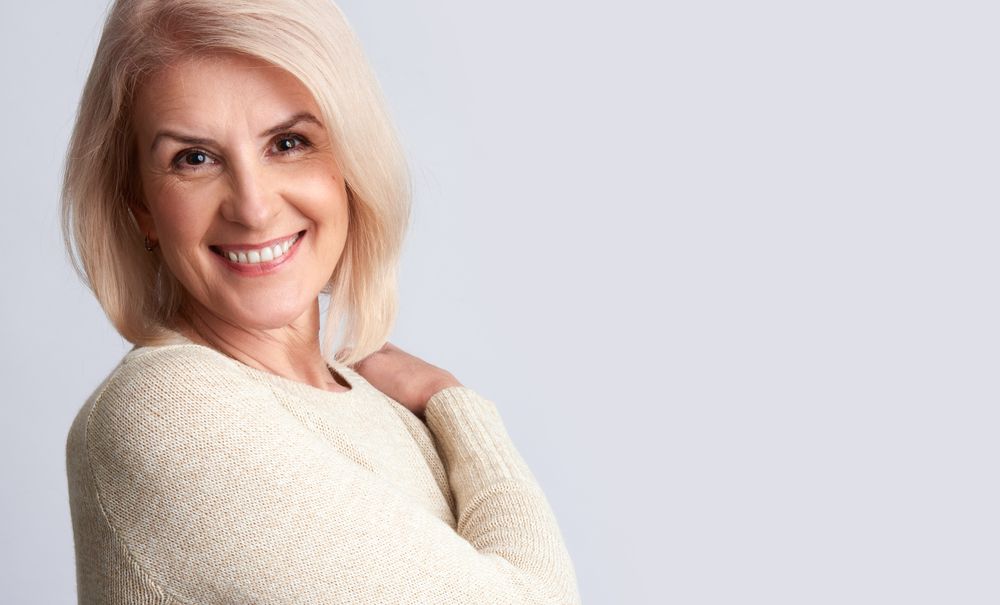 Getting older is an inevitable part of life. Unfortunately for some patients, a certain aspect of their appearance – name the face - seems to age much quicker than others, often to the point where the person actually looks significantly older than they really are. Even if their appearance and age are not too dissimilar, plenty of patients are still unhappy about the physical effects of ageing. It can cause feeling of low self-esteem, a lack of confidence and even depression.
The problem is that as we get older, our natural production of collagen and elastin – the building blocks of smooth, firm skin, begins to dramatically reduce. This causes the skin on our face to sag, enabling folds of it to develop into lines and wrinkles. The skin along our jawline may also droop, giving the appearance of jowls.
There are dozens of lotions, gels and other similar products that claim to be able to reduce the signs of ageing, and cosmetics can mask some of the fine lines and wrinkles that occur. However, any skin tightening effects are usually only temporary and rarely reduce the effects of ageing to a point where the patient feels truly happy with their appearance. As a result, an increasing number of people are turning to cosmetic surgery, and in particular, dermal fillers, as a more effective solution that can enable them to embrace a more youthful and rejuvenated look.


What are dermal fillers?
Dermal fillers are a type of cosmetic surgery that focuses on plumping out the skin so that wrinkles and creases are eliminated. They are also used to increase volume and add definition to the cheeks and lips.
Each type of dermal filler has a core ingredient that is responsible for the effects that it produces, which are nearly always temporary and last for an approximate period of time as detailed below. Some of the most commonly used types of dermal filler include:


Types of dermal filler
- Collagen fillers: results are usually visible for 3 to 4 months.
- Hyaluronic fillers: results usually last between 4 and 6 months.
- Calcium Hydroxylapatite: results may last up to 12 months.
- Polylactic Acid: results take some time to manifest but can last for up to 2 years.
- Polymethyl-methacrylate microspheres (PPMA): again, it can take several months for results to become evident, but this filler can produce effects lasting as long as 5 years.


What is the procedure to receive dermal fillers?
The procedure to receive dermal fillers is classed as minimally invasive. This is because the fillers are injected through and under the skin and no surgical incisions are required. Nevertheless, most cosmetic surgeons will provide local anesthetic in the form of numbing cream which will be applied to your face ahead of the procedure. This will ensure that you don't feel any pain or discomfort from the injections.
Ahead of the filler being administered, your cosmetic surgeon may have marked your face with pen. This enables him/her to identify exactly which sites are to be injected with your chosen filler.
Next, your face will be washed with an antibacterial cleanser. It is helpful if you are not wearing any cosmetics on your face when you arrive for your procedure, but the cleanser will help to remove them regardless. After the numbing cream/gel has been applied, it should start to take effect within just a few minutes.
After your face is sufficiently anesthetized, your surgeon will start the process of injecting the filler, one site at a time. At each location it will be necessary to inject the solution, then massage the site so that it spreads as necessary. Once your surgeon is happy with the appearance and application of the filler, he/she will move on to the next site and repeat the process. Each time this happens is should only take a maximum of a few minutes.
At the end of the procedure, any pen marks will be removed, and you will be able to leave. Some minor swelling is normal, and you may feel a little discomfort, but this will abate in a few days and should not necessitate the use of pain relieving medication.
If you are interested in finding out more about dermal fillers, or if you would like to arrange an appointment to discuss your personal circumstances, Dr. Metzinger and our knowledgeable, discreet team would be delighted to help. Please do not hesitate to contact our offices.
​​​​​​
Author:
Date:
2023-08-18
Did you know that 80% of learning is visual? That means your child's eyes are crucial to their learning and development. Your little one's eyes enable them to see the board, read books, use computers, and do other visual tasks. They also help your child develop hand-eye coordination, depth perception, and eye-tracking skills.