Breast Implants, Breast Augmentation, or Both?
Breast surgery elevates a woman's appearance and self-image. The American Society of Breast Surgeons knows that breast augmentation and breast implants are necessary surgeries that help women achieve their desired look. Some new mothers often seek either one to bring back the pre-pregnancy state of their breasts. Finding out if you need breast implants, breast augmentation, or both can help you prepare for your procedure. Here's what you should know.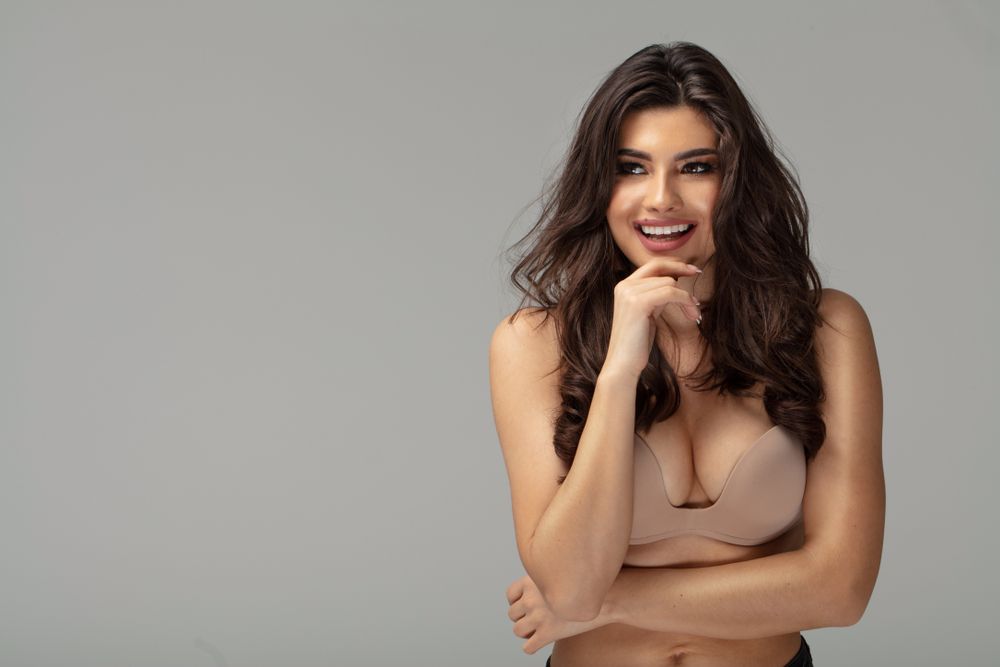 Facts About Breast Implants
Breast implants are prosthetics that your plastic surgeon inserts into your breast tissue. This procedure aims to enlarge the size of your breasts. There are three main kinds of breast implants:
Gummy bear. These implants are the newest breast implants available. They have a teardrop shape and thicker silicone filling that has a gel-like consistency. The surfaces of these implants tend to adhere well to the breast tissue. This makes them more stable. They do not move around.

Saline. These implants are for patients who want natural materials. They are also for those who want to avoid silicone for health reasons. Saline implants have a sterile and natural saline solution. They come in different sizes, with varying amounts of saline solution. The amount of saline solution influences the shape, feel, and firmness of your resulting breasts.

Silicone. These implants have silicone gel fillings. Advancements in silicone implants have made them feel and look more like natural breast tissue. If you choose these implants, you must always have routine checks with your surgeon. That way, your surgeon can spot leaks right away.

More women want to get breast implants because of their many benefits. These breast prosthetics are convenient as you can have your implants as an outpatient procedure. However, the effects of general anesthesia will linger for hours, so make sure to have someone bring you home after.

Breast implants can balance out your asymmetrical breasts. All women have a degree of asymmetry in their breasts. Some have more significant unevenness than others. If your breast asymmetry is noticeable, then breast implants can help even them out.

Some women get breast implants to add more curves to their figure. They often feel more voluptuous after the procedure. You can discuss your cosmetic goal with your surgeon. That way, your surgeon can find the closest implant size to what you want.
Facts About Breast Augmentation

Breast augmentation is a category given to any form of plastic surgery that enhances the look of your breasts. The enhancement could be reconstruction, enlargement, or lifting. This is often the optimal choice for women with structural problems with their breasts. Patients range from women who have uneven breast tissue to those who have lost their breasts to breast cancer. Women can also opt for breast augmentation if they want a complete enhancement package, including breast repositioning and reshaping. This collection of breast surgeries can give natural results.





Whether you want just breast implants, breast augmentation, or a combination of both, a good discussion with your surgeon will result in an optimal decision. At Aesthetic Surgical Associates, we work hand-in-hand with our patients in choosing the right type of breast surgery. Please visit our clinic in Metairie, Louisiana, for a one-on-one consultation. You can also call (504) 226-8200 for appointment scheduling or inquiries about our breast implant and breast augmentation packages.


​​​​​​​Reference:
https://www.plasticsurgery.org/news/blog/breast-lift-vs-breast-augmentation-vs-breast-implants
https://www.medicinenet.com/breasts_augmentation_vs_implants_vs_lift/article.htm