Brazilian Butt Lift Recovery
WHAT TO EXPECT FROM YOUR BRAZILIAN BUTT LIFT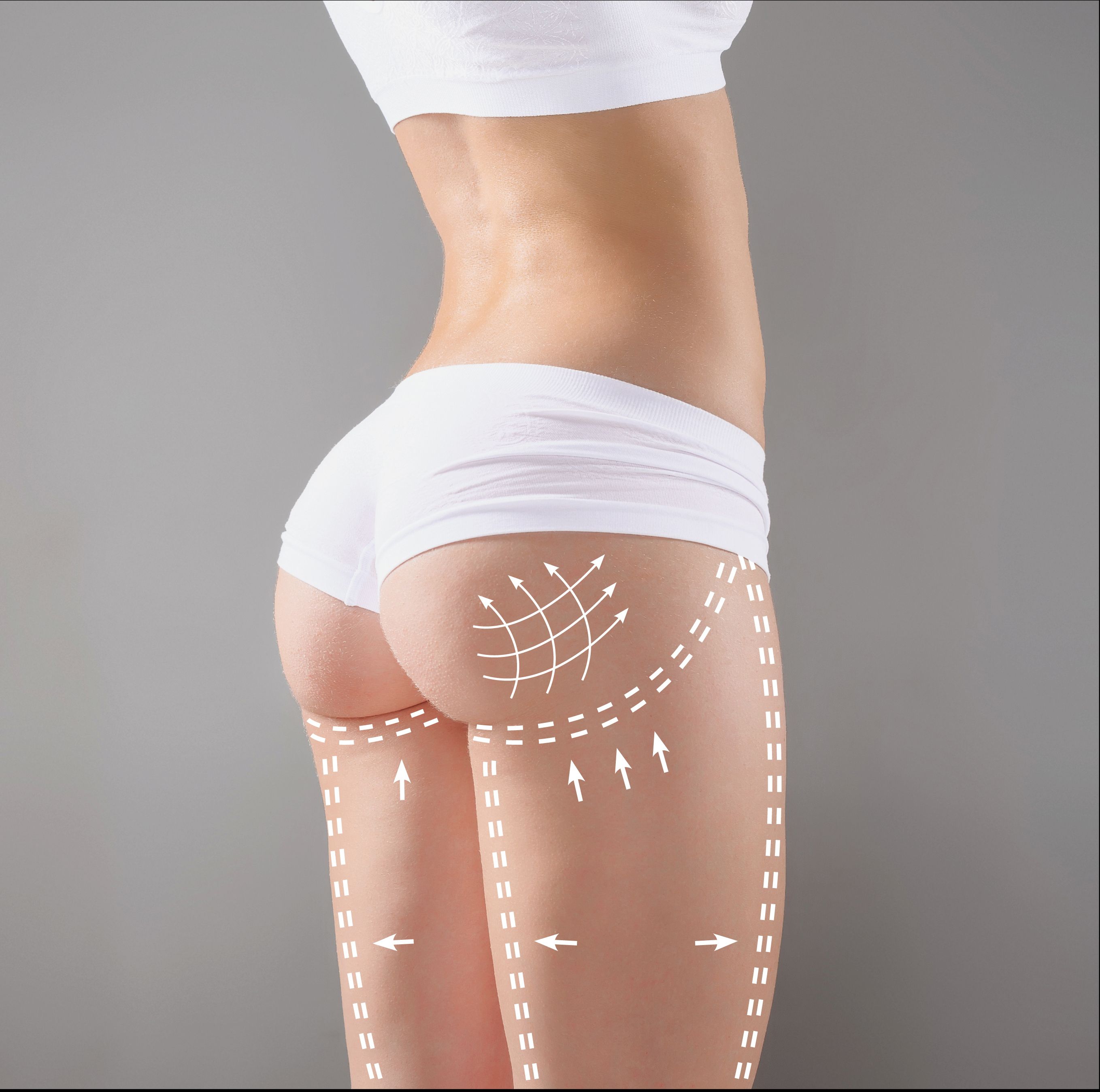 Transforming your rear is now easier than ever thanks to the possibilities offered by the increasingly popular Brazilian butt lift. This relatively straightforward surgery offers the benefits of body definition and contouring via liposuction to harvest your own excess fat. This is then purified and injected back into your butt to give it a youthful shape, definition, and perkiness that gives you supreme confidence in your figure.
Although straightforward, a Brazilian butt lift is an invasive surgery and as such, there is still a significant recovery period. During this time, it is vitally important that you follow Dr. Metzinger's advice and instructions.
After your surgery, you will probably be quite sore and stiff. Although some patients are able to go home the same day, it may be necessary for you to have an overnight stay at Dr. Metzinger's surgery. This is usually the case if extensive liposuction has been required, or if there have been any complications during the surgery. You will also probably be in some pain, and you will be prescribed medication which should make this manageable.
When you are released after your surgery, will need to arrange for a friend or relative to drive you home and stay with you for at least the first 24 hours. You will be given a compression garment which will help you to heal and this must be worn according to Dr. Metzinger's directions. One of the trickiest instructions you will be given that you must follow is to avoid putting pressure on your buttocks for two to three weeks after your surgery. This is because, during healing, the fat that is injected into your buttocks needs a little time to develop its own blood supply. While waiting for this to happen, the fat is at risk of damage from pressure. Too much pressure can cause areas of fat to die and be reabsorbed by the body which will affect the overall appearance and success of your surgery. Therefore, you will need to avoid laying on your back or sitting on your butt during this time.
Swelling is perfectly normal in the weeks after your butt lift and can last anything up to around 12 weeks post-surgery. You may find that your butt looks larger than you anticipated in the first few weeks, but this is usually a result of swelling which will gradually decrease as you continue to heal. Your compression garment will help to reduce swelling and ensure your butt keeps the new shape while you are healing. You may also be given a compression garment to wear in the area where you had liposuction, which will help to deliver the optimum results from this part of the procedure.
Although you will be told to avoid any strenuous activity while you heal, some gentle exercise is extremely important for helping to reduce swelling and avoid the risk of blood clots.
Every Brazilian butt lift surgery is different, and Dr. Metzinger will be happy to discuss your individual post-operative recovery plan at his offices in Metairie, LA.
Author:
Date:
2023-08-18
Did you know that 80% of learning is visual? That means your child's eyes are crucial to their learning and development. Your little one's eyes enable them to see the board, read books, use computers, and do other visual tasks. They also help your child develop hand-eye coordination, depth perception, and eye-tracking skills.