Benefits of Geneveve Vaginal Rejuvenation
ABOUT GENEVEVE VAGINAL REJUVENATION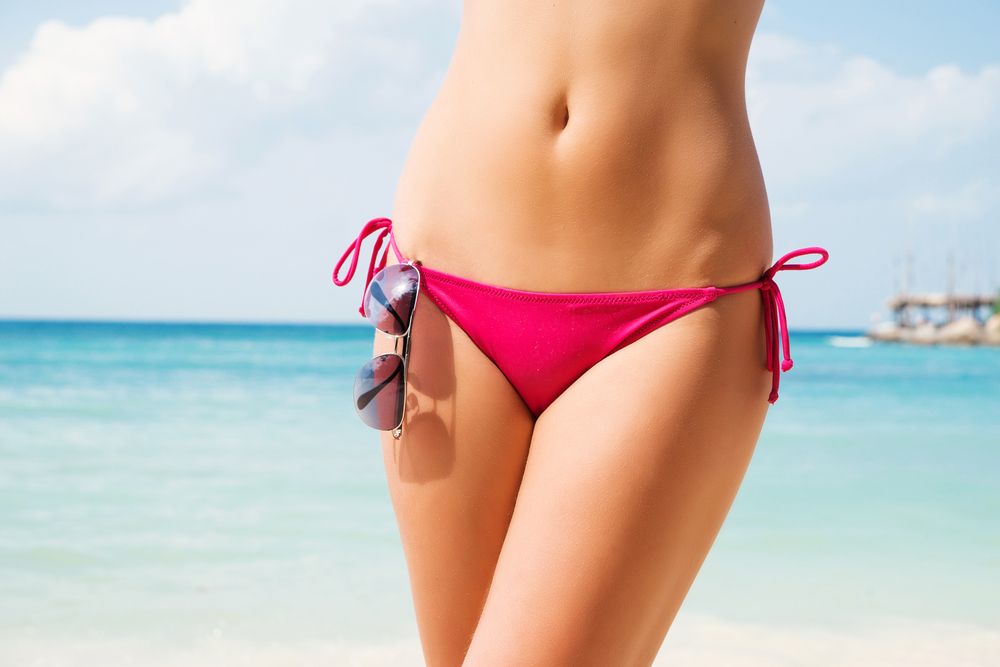 It may not be the most talked about cosmetic surgery available, but there is no getting away from the fact that for many women, vaginal rejuvenation is a life-changing procedure. The most intimate part of the female form, the vagina fulfils multiple purposes, both as a sensitive sex organ and as the gateway to childbirth.
Those women who choose to bear children and deliver them vaginally may find that this part of their body undergoes permanent changes including loss of tightness, reduced sensitivity and lack of lubrication. The ageing process incites similar changes thanks to hormone fluctuations and the natural decrease in the production of collagens.
Ultimately this means that that the way that a woman's vagina feels, both to the patient herself and her sexual partner, often changes. This can lead to loss of sexual satisfaction, a problem which can put a strain on even the strongest of relationships.
Fortunately, there is a solution. Vaginal rejuvenation surgery is designed specifically to address the problems listed above, which it does by removing excess skin and tightening the tissues of the vaginal walls. Any vaginal tissues that may protrude through the labia can also be removed, tidying up the overall appearance of this area and enabling it to look more youthful.


Benefits of vaginal rejuvenation
Vaginal rejuvenation can offer women a variety of different benefits. These include:
- Improved sexual gratification and in turn, many personal relationships will also benefit from better quality intimacy
- Reduced premature urination, a common problem faced by many women after childbirth
- Improved overall appearance of the vagina, often leaving the patient with an intimate shape that looks significantly more youthful
- Better confidence and self-esteem, particularly in relationships


Geneveve vaginal rejuvenation
If the idea of surgical vaginal reconstruction doesn't float your boat, then there is an alternative. Geneveve is a cutting-edge new treatment that uses unique technology to stimulate the body's natural collagen-making process. In doing so, the tissues of the vaginal walls both tighten and strengthen, enabling patients to benefit from improved tautness and a more youthful feel that more closely resembles that of pre-childbirth.


How does Geneveve vaginal rejuvenation work?
The Geneveve treatment uses a clinically-proven cryogen-cooled monopolar radiofrequency, or CMRF, to deliver concise and stable volumetric heating of the deeper, lax tissues while simultaneously cooling the delicate surface tissue of the vagina to keep the patient comfortable. The cooling technology then activates the production of collagen, which continues to revitalize the area over the months following the procedure.
The results of Geneveve typically last around a year before additional treatment is required. However, this can vary from patient to patient.


How long does Geneveve treatment take?
The Geneveve vaginal rejuvenation treatment is performed in a single session which should take no longer than 30 minutes, and is available at our modern, comfortable offices as an outpatient. This means that you will be able to go home shortly after your procedure.


Does Geneveve vaginal rejuvenation hurt?
Almost all patients find that they do not need local anesthetic or topical numbing medication during their Geneveve procedure.


Benefits of choosing Geneveve over vaginal reconstruction surgery
There are a number of reasons why an increasing number of women are turning to Geneveve as opposed to underdoing vaginal rejuvenation surgery. These include:
- Geneveve is minimally invasive, meaning no incisions, no sutures and no surgical risks.
- No need for anesthetic.
- Can be performed in a lunchbreak and patients can return to work the very same day.
- You only need to refrain from sexual activity for 48 hours after your procedure.
- Increased lubrication and vaginal laxity
- Reduced bladder leakage
- Intercourse is significantly less painful
- Increases sensitivity for improved sexual satisfaction
- Long-lasting results.
If you would like to talk to us about either vaginal rejuvenation surgery or the Geneveve treatment, our discreet and friendly team would be happy to help. Please telephone our Metairie, LA office to schedule your confidential consultation.
Author:
Date:
2023-12-01
To learn more on Kybella, consult our professionals at Aesthetic Surgical Associates in our Metairie, Louisiana office (also serving New Orleans). We care committed to providing outstanding care so you can feel confident in your safety, and achieve beautiful results. Please call 504-226-8200 to schedule an appointment today.