Benefits of Body Contouring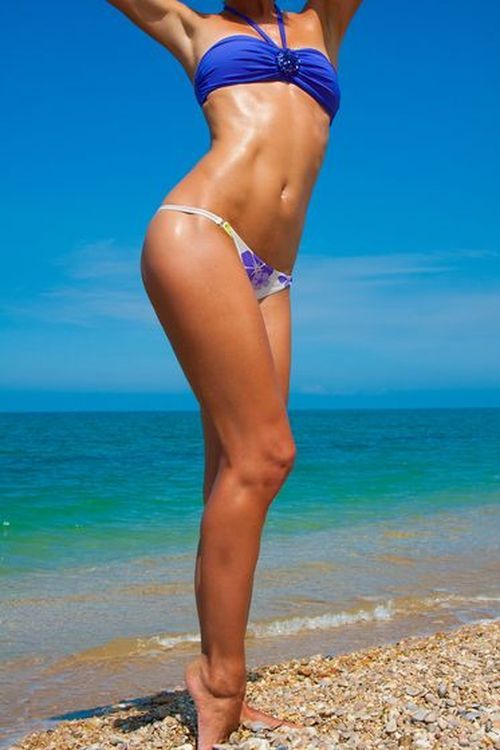 After weight-loss surgery, people who get cosmetic procedures to remove excess tissue may have a better quality of life than those who don't get this additional work done, a recent study suggests.
Researchers focused on what's known as body contouring surgery, which can range from a little bit of liposuction to a complete upper or lower body lift that removes substantial amounts of tissue. Body contouring is becoming more common, particularly for patients who lose around half of their weight after bariatric surgery and have substantial amounts of tissue hanging from their arms,
legs,
and bellies that prevent them from looking and feeling like they want after shedding all those excess pounds.
"The obvious direct reason for a patient to seek body contouring surgery is to get rid of a tummy apron and some fat rolls, but when we look a little deeper into why patients are willing to undertake expensive and sometimes risky procedures, some other reasons emerge," said senior study author Dr. Stefan Danilla, a plastic surgeon at Hospital Clinico Universidad de Chile in Santiago.
"Our research shows that the right procedure can improve self-esteem, self-image, sex life, social performance, and physical symptoms,"
Danilla
said by email. "That improvement is shown as soon as three months after surgery and can last for years after."
For the study, researchers asked 112 women patients who had already undergone weight-loss surgery how they felt about their body and quality of life before they got body contouring procedures. Then, researchers followed up with 57 of these patients about four months
afterwards
and checked in with 84 of the women again more than two years after they got body contouring done.
The patients averaged about 40 years old at the start of the study and most of them were at a healthy weight or slightly overweight.
To assess participants' quality of life, researchers asked them about body satisfaction, sex life, self-esteem, social performance, and physical symptoms. Scores could range from 0 to 100, with higher marks indicating
greater
quality of life.
Women's average quality of life scores rose from 44 before body contouring to 86 in short-term assessments done from one to nine months after these procedures. They had a similar improvement in
quality
of life score of 84 in assessments done from one year to 2.7 years postoperatively, researchers report in the Aesthetic Surgery Journal. Please book your consult today online
HERE
or call us at 504-226-8200.
Author:
Date:
2023-12-01
To learn more on Kybella, consult our professionals at Aesthetic Surgical Associates in our Metairie, Louisiana office (also serving New Orleans). We care committed to providing outstanding care so you can feel confident in your safety, and achieve beautiful results. Please call 504-226-8200 to schedule an appointment today.