Breast Lift Surgery Can Provide
a Younger, Slimmer Look
Your breasts can sag or become stretched due to aging, dramatic weight loss or gain, hereditary conditions, breastfeeding, or pregnancy. A breast lift performed at our Metairie, LA practice can help you enjoy a more attractive, youthful bosom. Dr. Stephen Eric Metzinger can raise and reshape your breasts for an improved appearance. He will customize your breast lift surgery to meet your unique needs and desired results. A breast lift can also be combined with other breast surgeries such as breast augmentation or reduction. To learn more about this procedure or schedule a consultation, contact our office today.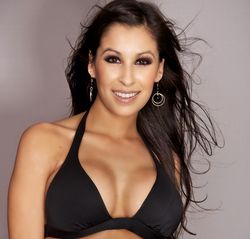 Determining Your Candidacy
You may be a good candidate for a breast lift if:
​​​​​​​You are a non-smoker
You are in good overall health
You are able to undergo anesthesia and sedation
Your breasts are asymmetrical, with one hanging lower
Your areolas appear stretched
Your weight is stable
Your breasts droop, which may make them appear more tubular or flat
Your nipples point downward, especially if they sag below the creases of your breasts
You have realistic expectations for the results of this procedure
At your initial consultation, Dr. Metzinger will perform a thorough examination and discuss your medical history to decide if breast lift surgery is right for you.
The Breast Lift Procedure
On the day of your procedure, Dr. Metzinger will use either general anesthesia or local anesthesia paired with intravenous sedation to ensure that you remain comfortable. Depending on your particular concerns and goals, he will make either a vertical incision along the crease of your breast or a circumvertical incision in a keyhole shape. Using this incision, he will remove any unwanted tissue, pulling the skin taut and trimming any excess.

​​​​​​​He will likely need to reposition your nipple and areola, moving them to achieve a more natural and youthful appearance. At this point, he may also place breast implants if you are combining your lift with breast augmentation. Dr. Metzinger will suture the incisions with traditional, rather than non-permanent sutures since these tend to disrupt the areola less during recovery. He may also place a drain to keep your skin clean while it heals. Dr. Metzinger will apply a prophylactic antibiotic treatment to prevent infection.
Recovery and Aftercare
Immediately following your surgery, you may feel groggy from anesthesia or sedation, so you will need a family member or friend to drive you home from your surgery. Dr. Metzinger will prescribe painkillers to manage any discomfort, as you may experience some tenderness, swelling, or bruising. Your nipples and areolas may feel numb for several months. You will need to wear a surgical compression bra for several days, then you will wear bandages for the next one to two weeks to ensure your incisions heal properly. Most patients return to normal activity within one week, but you should avoid strenuous exercise for approximately six weeks.
Schedule a Consultation
A breast lift can give you a perkier, more proportionate chest. Contact our office today to learn more about this surgery, or to schedule a consultation with Dr. Metzinger.