What to Expect During
Your Brazilian Butt Lift Procedure
Confidence is a state of mind, but your physical appearance can make a huge difference in your self-esteem. Cosmetic surgery is a popular option for people who want to improve their shape and transform their confidence levels. While for many years, breast augmentation and tummy tucks were the most popular body procedures for ladies, the Brazilian butt lift is now widely acclaimed for achieving firm and round buttocks. The best way to prepare for a treatment is by learning about the procedure.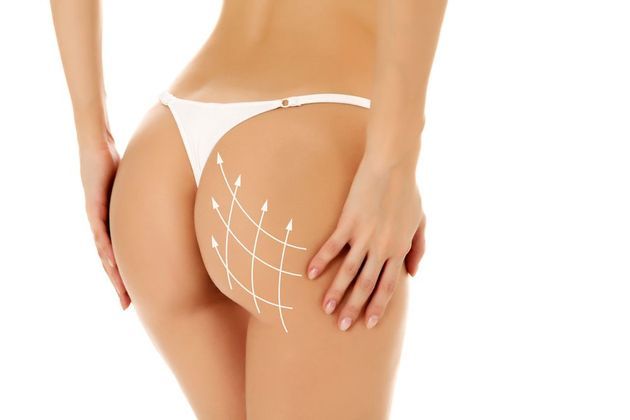 What is a Brazilian Butt Lift?
A Brazilian butt lift involves removing fat from another part of your body and inserting it into your buttocks to make them larger, rounder, and firmer. Some cosmetic surgeons offer butt implants as an alternative which requires an artificial material, like silicone gel pads. At Aesthetic Surgical Associates, we believe that using a natural material, like a patient's own adipose tissue, is the best way to achieve a natural, healthy, and aesthetically pleasing result.
The Brazilian Butt Lift Procedure
Your Brazilian butt lift will be broken up into two parts, giving you the contouring benefits of two procedures in one - liposuction and fat injections.

Both parts of the Brazilian butt lift can be performed under local anesthetic. In the case of heavy liposuction or nervous patients, Dr. Metzinger may suggest a general anesthetic. This detail will be decided during your first consultation appointment.
Brazilian Buttock Augmentations & Liposuction
The first part of your butt lift will involve removing excess fat from your body using liposuction. Liposuction is a popular cosmetic procedure, as it helps to thin out your figure and contour a desirable shape.

Liposuction will usually be harvested from areas with more adipose tissue, such as the stomach, hips, thighs, and love handles. We will decide where to perform the liposuction during your initial consultation, based on your individual preferences and unique body type. Dr. Metzinger will perform liposuction with state-of-the-art equipment, using either power-assisted, micro air-assisted, ultrasound-assisted or laser-assisted liposuction techniques.
Fat Injections for Brazilian Buttock Augmentations
Once enough fat has been collected for your Brazilian butt lift, it will be purified. Only the best tissue will be prepared to be used in the butt lift procedure.

Requiring care and precision that can only be delivered by experienced hands, Dr. Metzinger will meticulously inject the purified fat into the upper quadrant of the buttocks.

The fat injections will be performed at varying depths, in order to achieve a natural look and feel. Dr. Metzinger uses specialized techniques, knowledge, and experience that will prevent fat from being reabsorbed in the body during the recovery process, giving you a more youthful, perky buttocks.
Schedule a Consultation with Dr. Metzinger
If you want to achieve a more proportionate and shapely butt, a Brazilian butt lift could be the ideal solution. Want to learn more about the procedure or schedule a consultation? Contact Aesthetic Surgical Associates in Metairie, LA today at 504-309-4853 to arrange a consultation.