Enjoy a Firm, Smooth Abdomen with a Tummy Tuck
Dr. Stephen Eric Metzinger can perform tummy tuck procedures at his Metairie, LA practice to provide results that look natural and leave minimal scarring. If you have stubborn fat deposits or drooping excess skin due to weight loss, pregnancy, abdominal muscle damage, or aging, this contouring surgery can help you enjoy a firmer, more youthful abdomen. Dr. Metzinger will work with you to create a surgical plan that addresses your unique needs and concerns. He will use his skills and more than two decades of plastic surgery experience to create a customized surgical plan that effectively slims your abdomen for a more toned look. To learn more about abdominoplasty or schedule a consultation with Dr. Metzinger, contact our office today.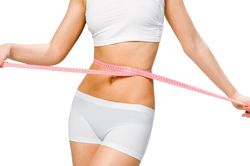 Who is a Candidate?
To be a good candidate for abdominoplasty, you should:
Be in good overall health
Be able to undergo anesthesia and heal properly from your surgery
Have excess skin or fat deposits in your abdomen
Not smoke, or be willing to quit smoking for at least two months prior to your procedure
Be at a stable weight, since losing or gaining large amounts of weight (25 pounds or more) could interfere with your surgical results
Have realistic expectations about the results of your surgery
Be pursuing plastic surgery to improve your appearance and self-esteem, not because someone else has pressured you to modify your body
Not plan to become pregnant after your abdominoplasty, as this could reverse the effects of the procedure
At your initial consultation, Dr. Metzinger will review your medical history and examine your stomach to determine if you qualify for abdominoplasty.
The Tummy Tuck Procedure
Dr. Metzinger will personalize your incisions to meet your particular cosmetic goals. He can perform a traditional tummy tuck, making an incision across your abdomen to pull the skin taut, but he often uses the high lateral tension technique for more comprehensive results. During this advanced procedure, Dr. Metzinger will make incisions as high as your breastbone, and as low as your mons pubis (the area of tissue over your pubic bones), or even in the thighs to remove additional skin and fat. The specific locations and angles of the incisions Dr. Metzinger makes will depend on your input during your consultation.

Using these incisions, he will refine the underlying muscles and tissue, including your obliques, before removing excess fat. He will then pull the skin taut and use sophisticated barbed sutures (which do not require tying knots, and therefore, save time) to close your incisions. By extending above and below the midsection, a high lateral tension tummy tuck provides an even shapelier look than a traditional abdominoplasty, lifting the thighs and upper abdomen as well as smoothing the stomach.
Benefits of Abdominoplasty
In addition to giving you a more svelte frame and increased confidence, abdominoplasty can reduce your risk of irritation from chafing, and drooping skin. If you have pursued a tummy tuck because your abdominal muscles are damaged or separated, this procedure can also allow you to return to daily activities and exercises. A high lateral tension tummy tuck includes the added benefits of a thigh lift, giving you slimmer, sexier legs to complement your newly improved stomach.
Learn More About Slimming Your Midsection
When diet and exercise are not enough to get rid of your unwanted abdominal skin or fat, a tummy tuck can help you look and feel more slender. Contact our office today to learn more about abdominoplasty or schedule a consultation with Dr. Metzinger.